What Can Happen in less than one Week …
Day 1 – Part 1
With only a plane ticket and packed bags in the trunk of my car, I backed out of the driveway to head for the airport for my first vacation in over a decade. Once the car was parked, the shuttle bus pulled up nearby, waiting to gather my bags and help me get settled on board.
A Delta airline representative helped me through the new processes now automated, to scan my passport, check in my bag and collect my boarding pass. Once checked in and passing security checks, I retired to a seat at the gate and anxiously waited for my flight time that was two hours away.
An hour in flight, I was now making my way to the gate for my connection flight in Atlanta. When I reached the assigned gate, I surveyed the waiting area for open seats where I could rest from the weight of the carry on bags I was shifting from one shoulder to the other. A couple was seated across from me and within a short amount of time I overheard them speaking in German. In fact , many of those around me spoke German and it was then that it really sunk in – I really was going to Germany.
Less than two months ago, I started a new image board with a blank white poster board I found in my closet and images I cut from magazines I would later throw out. In one more week I would be starting a new full-time position after being unemployed for five months. As my eyes scanned over my original image board, I searched for the areas that had not yet materialized. One was to find a partner and the other was to get back to traveling. Randomly placed I found sketches of various countries I had yet to travel to and glued them to the board.
Within a month of starting my position as a mortgage underwriter with my new employer, I was asked to enroll for my benefits and use the vacation calculator to determine how much time I would earn by December 31st. I would then need to schedule the days off prior to the end of the year. I learned that I had several days to use and was approved to use one and a half days over the Christmas holiday to spend with my daughter and her family, leaving a little more than a week that I would have to do something with.
A friend of mine had left a month earlier to house sit for a couple in England. The following month she would move on to Southern Germany to another house sitting assignment for yet another month. I decided to ask her if I could come and join her for a week. She welcomed me and also advised that another friend of ours was also flying over to spend a week. Once approved by my employer, I purchased my airline ticket scheduling my arrival within a day of our friend so that the three of us could enjoy the week together. We were all set for a fabulous girls trip!
On the first week of September the three of us gathered around a table set with dinner and wine, beneath home grown grapevines that draped from an overhead trellis in the small yard of a charming part timber 300 year old home in Germany. Our private travel guide and friend, described the places she had sought out and now planned to take us to over the week ahead as we toasted to this incredible adventure we were about to begin.
Day 1: Within a 45 minute drive, we were crossing the border to the Alsace region of France where our friend brought us to the first of two charming towns we would visit. The quaint and charming medieval town of Eguisheim yanks at your heart strings at first sight. The part timber, pastel shaded homes lined the cobblestoned streets; window boxes overflowing with bright colorful flowers. The town is filled with roosters in the form of metal sculptures and weathervanes, elegant elaborate rot iron signs that hung above the door ways of stores and stork references (large nests can been seen at the top of church steeples and other rooftops) are seen in nearly every shop on tea and dish towels, Alsace pottery, t-shirts and more.
The cobblestoned streets and half timbered architecture of the Mid-evil village bore the beauty that fairytales are made of. It was difficult to stop taking pictures, but as good as the pictures look – they simply don't look at lovely as the real thing. According to Wikipedia: Eguisheim produces Alsace wine of high quality. In May 2013 it was voted the «Village préféré des Français» (Favorite French Village), an annual distinction that passes from town to town throughout France. A labeled path that circled the town guided us as we browsed through little shops, examined the various designs of old doors, shutters and hardware, and smiled at variety of flowers spilling over from every window before stopping to have a leisurely French lunch.
We stopped to browse in a small shop and were offered a taste of this delicious pear liqueur. I bought a small bottle to share with my wine club.
We decided to lunch at Restaurant A. Edel where I had escargot for the first time. At each meal throughout our trip, we each ordered something different to sample a variety of traditional foods from each area. For this lunch we ordered the Alsace Stew Pot that was delivered to nearly every table (stewed pork and sliced potatoes), escargot, a board of sliced meats and sausages, and steak and frites. The steak was disappointing, but everything else was delicious. We casually nibbled from the various plates while sipping on a crisp rose' and soaking in the gentle sun cooled by the calm comfortable temps of Fall that had only just arrived in time for our visit.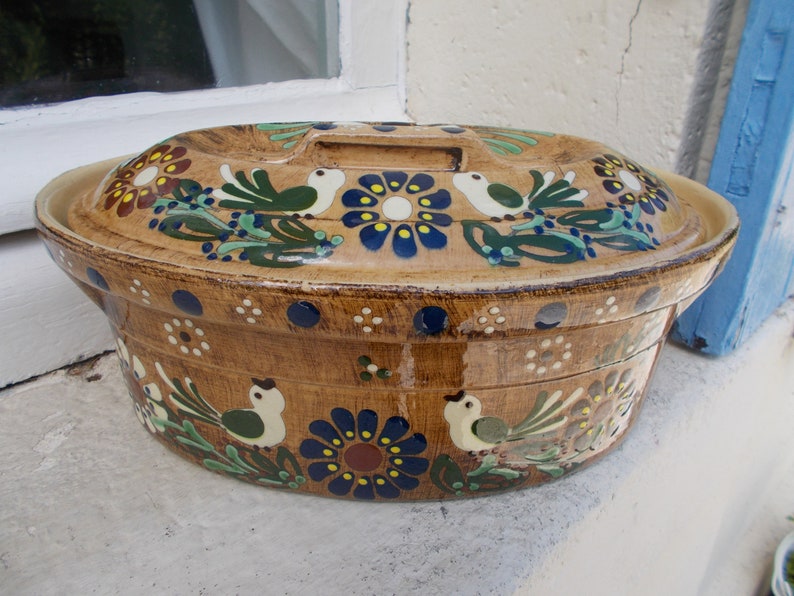 Along with the beautiful architecture were the elaborate signs that hung above each door of various shops. I remember posting several of these on Pinterest – but now I was seeing some first hand.
Nestled at the entrance of the small mid-evil town is the very modern wine store and museum Wolfberger. Just outside it's doors is an old wine press. Inside was an oval shaped modern bar setting where the attendant will pour a small tasting of as many wines as you would like to try. Crémant is a group of sparkling wines made with the same technique as Champagne, but from outside the Champagne region and there were several available to try. All three of us voted on the same bottle that I purchased to bring back to share with my wine club.
As we drove toward our next destination of the day (Colmar) we passed through long stretches of vineyards, fields of sunflowers and corn. Our friend pointed out that large crucifixes stood over fields and we noticed them over and over again over the next few days as we drove through all three countries of Germany, France and Switzerland. Each time we passed one someone would say "Jesus".
While most would think this was enough for one day, it is not where are day ended. Less than a half hour away, we moved on to Colmar, France -that I'll cover in my next post Day 1 – Part 2.